Within all the chaos over the recent weekend, I was really excited to see my Christmas cards come yesterday from Shutterfly! Since I only ordered 50 this year, I sadly won't be sending any out to my blogger friends, but I wanted to share my well wishes with you anyway!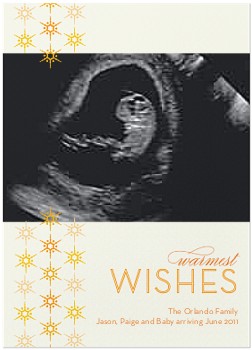 Mod Sparkles Holiday Card
Warmest Wishes from the Orlando Family to all of you! I'm so thankful to have you all as a wonderful outlet to write to!